Cantu Shea Butter for Natural Hair: Why I Love it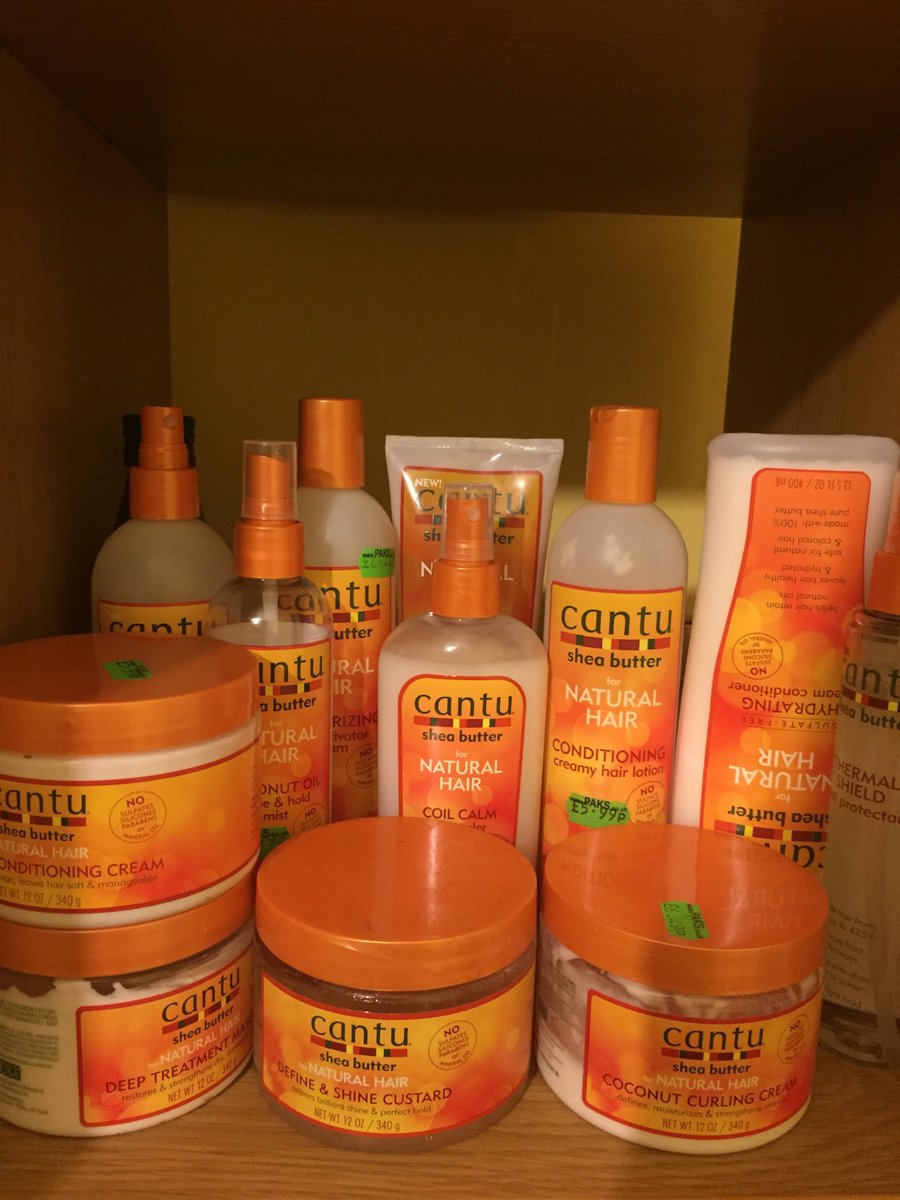 I've been using products from the Cantu Shea Butter line for Natural Hair collection since summer last year (2016). I don't know what made me pick them up the day I walked into Paks on Kilburn High Rd (for London-based readers), but I did. I'm a fan of the collection. I like everything except the gels. For gels, neither the Define and Shine Custard nor the Extreme Hold Styling Stay Glue are great. Both of them flake, so you leave a white powder trail everywhere you go. Avoid if you are wearing dark colours, or people will avoid you. I tried adding oil to my hair before applying the products, which sometimes helps with white flakey gels, but this made absolutely no difference. I used the Moisturizing Twist and Lock Gel before trying any of the other products from the Natural collection, and while it does provide excellent definition for twists and twist outs, I had a similar issue to the other gel products, namely flaking like a snowstorm. I wrote about the Define and Shine Custard last year.
The products for normal (read relaxed) hair aren't great. The Leave-in Conditioning Repair Cream that was popular a few years ago sits on the hair rather than being absorbed into it, and leaves you with a bit of a clammy film on your strands - at least in my experience. To be fair, at the time, I don't think there was a natural hair option, and it wasn't clear that the product was made for chemically-treated hair. The vloggers and bloggers I saw using and reviewing it, had much looser curls, and this might explain their success with the cream.
What's Good?
Pretty much everything.
The Natural Hair Deep Treatment Masque, Leave-in Conditioning Cream and Coconut Curling Cream have become my staples. I almost can't do without using them, and I do think there's a tangible and visible difference in the look and feel of my hair. The Masque is thick and creamy, and leaves my hair feeling really soft after every deep conditioning treatment. As some of you may know, I do prefer a light-touch when it comes to moisturising my hair, and I firmly believe that if you're doing it right, and your hair is in good condition, then less is more. For that reason, if I want to moisturise and define on a non-wash day, I opt for the Moisturising Curl Activator Cream and/or the Comeback Curl Next Day Curl Revitalizer - also use both products for my twist and braid outs. They dry fast, don't make my hair crunchy, and leave me with a nice healthy bounce and shine.
I know how this looks curlfriends, but I swear, this isn't a product placement ad. I genuinely like what these products do for me (and my hair).
What's "Meh"?
The rinse out Sulphate-Free Hydrating Cream Conditioner, and Complete Conditioning Co-Wash, are just-ok. Nothing to scream about, and I don't have much to say. The conditioner moisturises, but doesn't provide as much slip as I would like for detangling. The Co-wash provides lots of slip and moisture, but not enough product - after two or three wash days, I run out, and I hate having to top up products more than once a month. To solve this and save time/money, I have simply skipped co-washing, and now shampoo and deep condition once a week. The Sulphate-Free Cleansing Cream Shampoo isn't anything special either, and I have started using this sexy mud-clay stuff I bought at a spa in London to wash my hair instead (I'll have to write a separate post about this). These products aren't bad, and I use them, if I have them, but I'm ok going without them.
What don't I know yet?
I actually own a lot more of the products than I've mentioned here, I just haven't used them all, or not enough times to write an honest review. I may need to follow up with a part two for this post.
Hazard Warning
Strong odour: If you are not big on strong/heavy scents, you won't like the products. If you're not big on coconuts, you won't like these products. If, however, you like smelling like a fruit cocktail or a tropical dessert, then you'll love this line.
My Verdict
The Cantu Shea Butter line for Natural Hair collection gets: ★★★★☆
Until next time,
Stay healthy, stay happy, stay blessed.
xxx